April is Sexual Assault Awareness Month!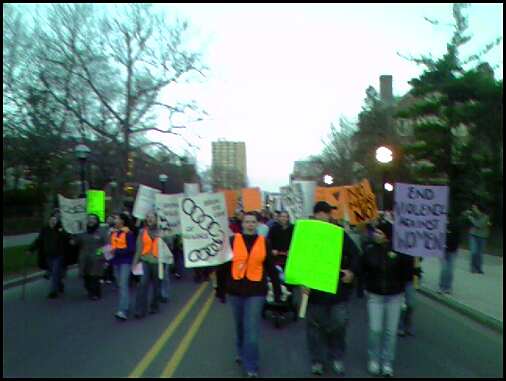 To increase awarness about Sexual Assault and its affect on those who are touched by it, Sexual Assault Awareness Month (SAAM), observed in April, is the month dedicated to making a concerted effort to raise awareness about and prevent sexual violence through special events, although such activities may occur at any time. The first national observation of Sexual Assault Awareness Month occurred in 2001. For further information, go to our SAAM page.
Show your support to the survivors of Rape and Incest by buying and wearing one of our Sexual Assault Awarness bracelets. Check them out in our Shopping Area.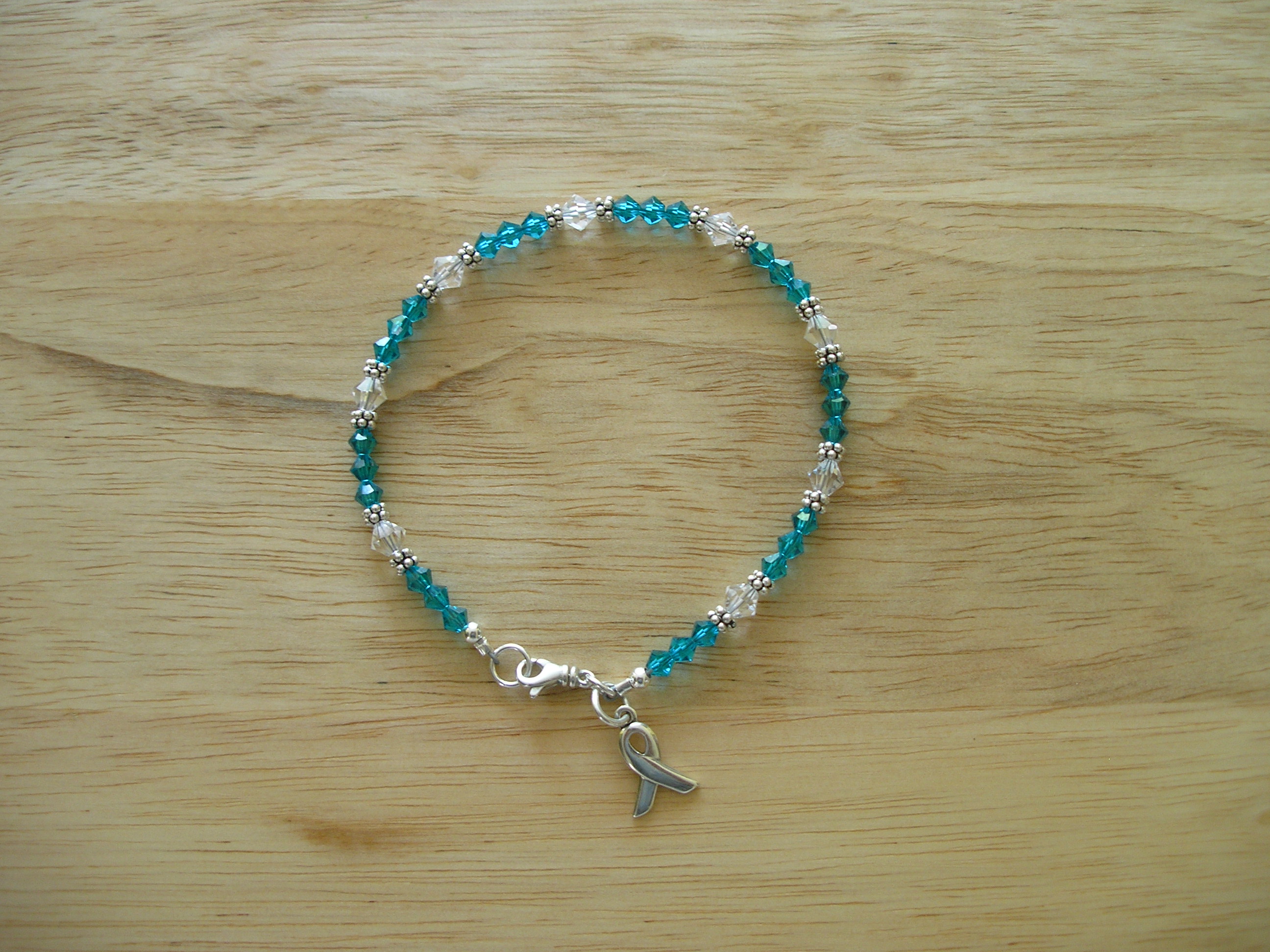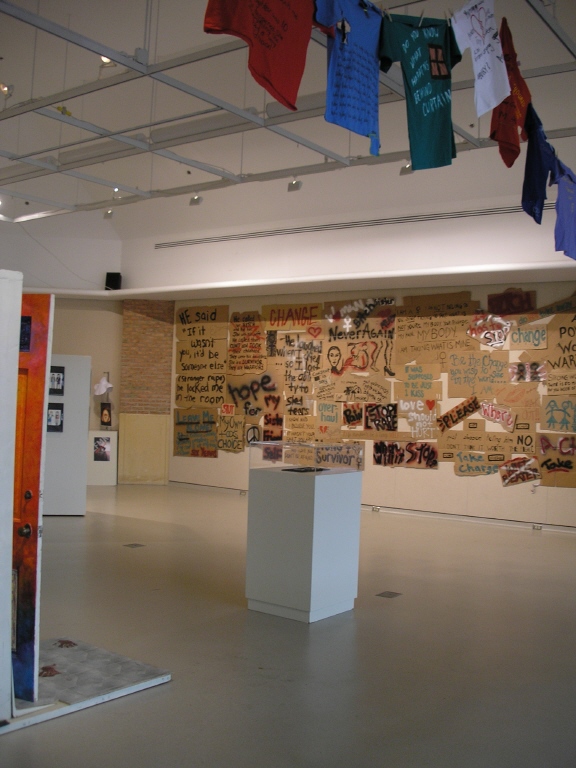 Women For Hope has been involved in several events this month including Ann Arbor's Take Back the Night March and Rally and Speak Out and SafeHouse's Speak Out and SAPAC and Safe House Sexual Assault Survivor Art Show. Check out the What's New page to find out more details, including a link to an article we appeared in and the Art Show page to see pictures of the show and the display of the braclets Pam submitted..
We will continue to support Ann Arbor's Take Back the Night on an annual basis. It costs approximentaly $6000 to put on the event and we hope to help them raise some funds to make things easier!
Three New Charities!

We are very excited to announce the addition of three new organizations that we will be working with.

First is the Joy Project, which is a organization that is using real-world solutions to end the epidemic of eating disorders. We are featuring a light sapphire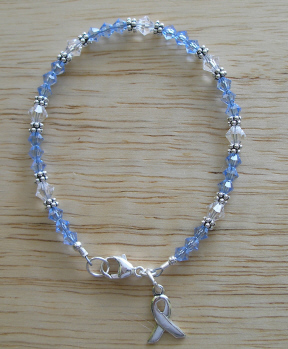 awareness bracelet to help benefit the Joy Project and raise awareness of eating disorders.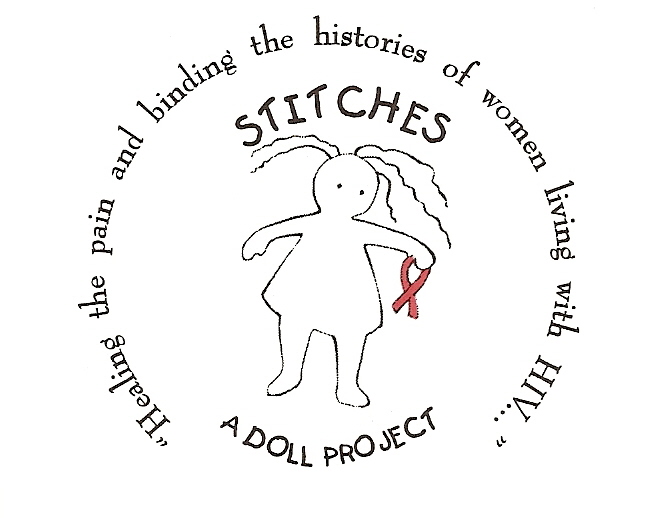 Next is STITCHES Doll Project, this project gives women a safe place to voice their feelings about how HIV has affected their lives by creating dolls that tell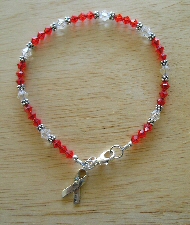 their story. The dolls are in a traveling exhibit to help raise awareness about HIV and AIDS. We are featuring a red awareness bracelet to help benefit STITCHES and raise awareness of AIDS.


The third organization is the MPD Foundation. This Foundation is dedicated to researching new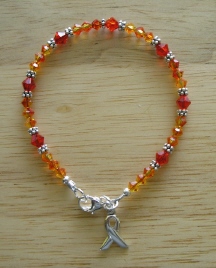 treatments and eventually finding a cure for Myeloproliferative Disorders. We are featuring a orange and red awareness bracelet to help benefit MPD Foundation and raise awareness of MPD.
You can find out more information about these organizations on our Charities Page. To purchase the bracelets, please visit our Shopping Area. We have also added them as a charity to choose when purchasing Backyard Soap Products.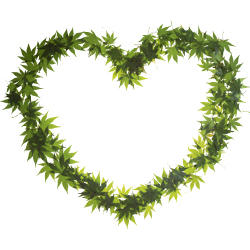 May 13th is Mother's Day!!
Our Bracelets and Bath and Body Products make great Mother's Day gifts. Just think how touched your Mom would be knowing that her gift helps give back to those who help other women! Place your order soon to insure delivery by May 13th. Check out the Shopping Area for gift ideas.
Home Parties
For those of you in the Metro Detroit/ Ann Arbor Area, we do home parties! They can be spa or awareness focused. We have lots of ideas on how to have a party that creates awareness, gives back and is lots of fun too. And as a host of the party, you receive 10% of the total sales as a credit to get products of your choice. For more details, contact us at info@womenforhope.com
Coming Soon.....
We are working on adding necklaces, earrings and other bracelet styles to the Awareness Jewelry line in the upcoming months. Check back with us often!
Thank you all for your patronage and support! Until next time!
Pam and Tom Swider